Go Moto is a company that consists of motorcyclists. As fellow motorcyclists, We know exactly how free and good it feels to cruise for hours on your motorcycle. We also know the value of being able to record your adventures from the road. Not only for safety but also for sharing that epic moment with friends and family! This allows you to enjoy the ride far after you've returned, or to show what happened in case of an emergency. For your joy and safety, we, at Go Moto, have made a GoPro Helmet Mount Chin of great quality. We've developed one for many helmets!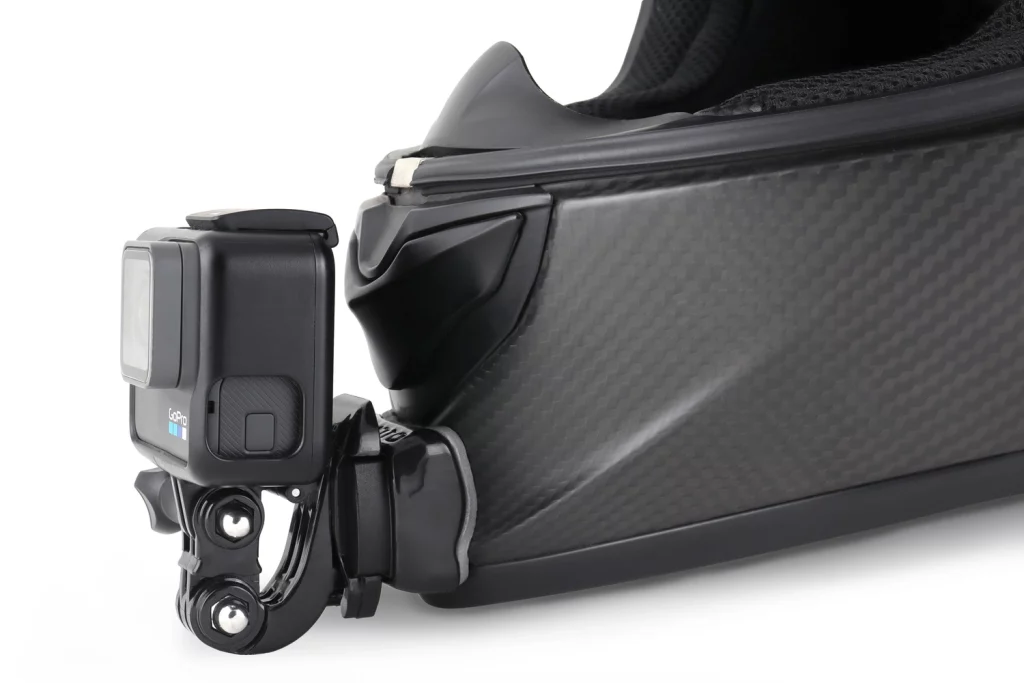 Choose a GoPro Helmet Mount Chin
Our GoPro Helmet Mount Chin is not only convenient in terms of positioning, strength, and reliability. But is also pretty to see. We provide our chin mounts in various colors. For instance, red, blue, yellow, green or black. The color of your motorcycle is most certainly available, and if not, we will make it, especially for you!
At Go Moto, we attach great importance to safety. Thus, our motto: Go Secure, Go Moto. We provide security by making sure that the chin attachments are securely made out of strong components. But also by providing an easy solution to record your journeys. This way you'll always have your trip captured in case something happens to you, or your fellow bikers.
In addition to the GoPro chin mount, we've also got mounts for a various range of other action cams, such as the Insta360. We also have helmet mounts that are available for nearly every motorcycle helmet. And if your helmet isn't listed among them, we'll make one especially for you! For all motorcycle helmet mounts, Go Moto is the committed manufacturer that really represents both quality and safety.
check OUR GOPRO Helmet Chin Mounts collection:
Want to see more of our products? Check out all items in the store!